Saints believe in love + music.
Where THE SAINTS HAVE played.
The Grove for Buckcherry, Troubadour in Hollywood for Ryan Cabrera, House of Blues, Roxy Theatre, Viper Room, Mint + more.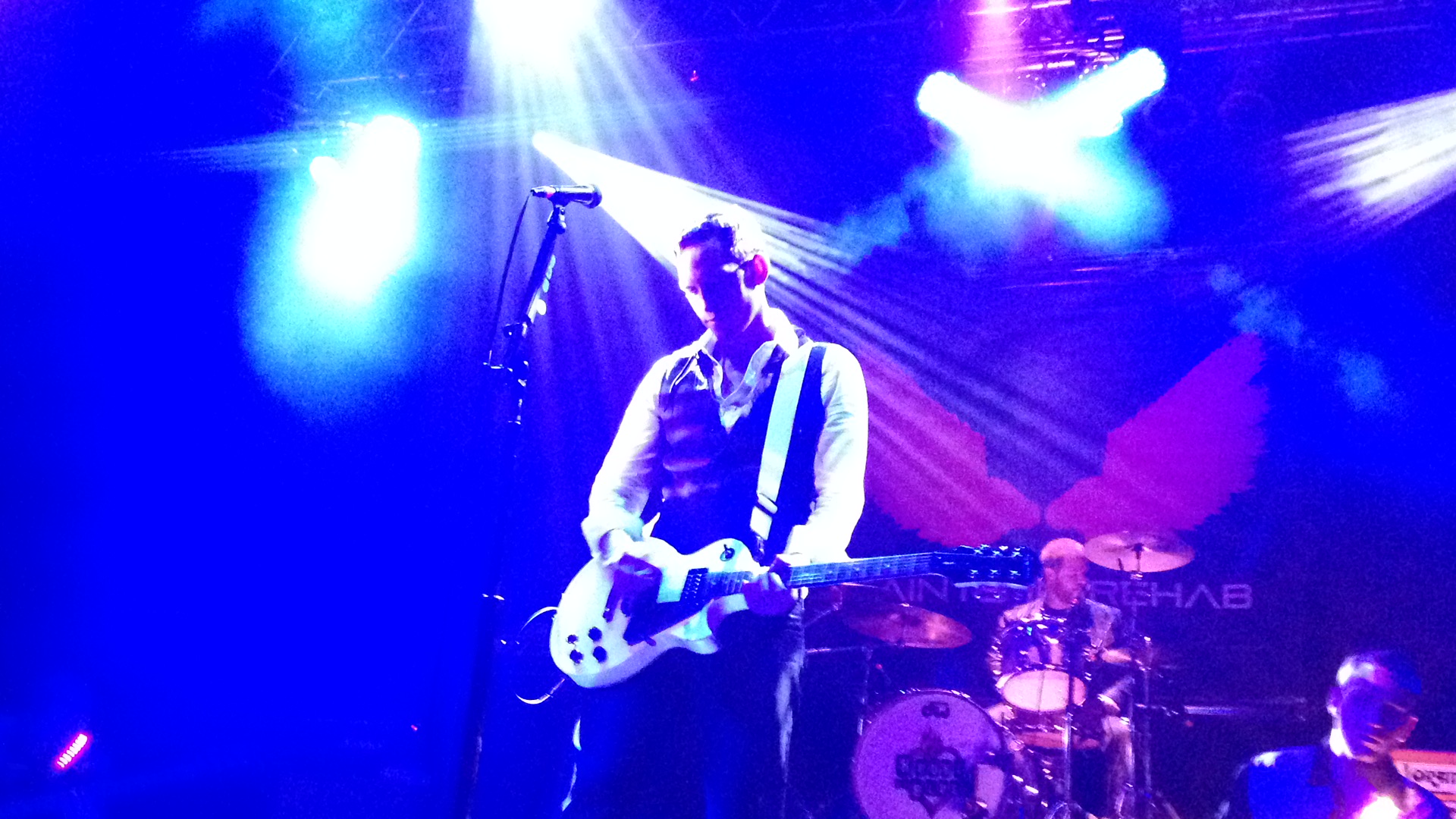 What the Press Say:
Based out of Orange County, the Saints according to Rockwell UnScene Music Magazine are "a local favorite with a loyal following... How loyal. I scanned the crowd at the Grove and noticed that 1 out of every 10 people had a Saints in Rehab shirt on. Not only that, they flooded the front stage with nothing but love for the boys." Be brave and see them live.
What the Saints Say:
Honestly, we are best friends who all grew up together. We've known each other for almost 25 years, some since we were born. It shows on stage. We invite you to come as you are, and let the music wash over you. "Saints in Rehab" believe that we all have a little good in us, and at the same time all a little broken. So we encourage you to believe in love. Let go of your ego. Listen to the music. Rock out. And find a way to love everything.
Listen. Rock. Love. Saints in Rehab
Lead Vox, Guitar :: Danny Mickelson
Lead Guitar, Vox :: Joey Karam
Bass, Keys :: Kyle Lemburg
Drums :: Jeff Wagner